THE SEARCH FOR THE UNEXPECTED
According to the musician, authentic beauty is achieved by conjugating precision with an irregular, unpredictable element: surprise.
Here we are again. After exploring the most diverse fields for this very precise blog, from artworks restoration to literature and funambulism, this time the topic of our investigation is music. If precision is the usual fil rouge, we will not miss the opportunity to introduce an extra-ordinary person to our readers: Paolo Tarsi, a young musician who has claimed attention on the national and international musical scenario in contemporary classical music, a genre considered as niche. It is a line of the so-called "educated music" which is rooted in the musical avant-gardes of the first half of the Twentieth Century with the Second Viennese School of Schönberg, Berg and Webern, as well as in Erik Satie or in the Italian Futurism with Luigi Russolo's Intonarumori. It then passes through the Fifties and the Sixties with John Cage and Morton Feldman up to Terry Riley's minimalism. Or it is found in the most recent expressions of the same genre, with musicians that are perhaps better known to a "profane" public, such as Philp Glass, Michael Nyman, Ludovico Einaudi and Brian Eno. In brief – please forgive our conciseness – these are the stages of the musical phenomenon that has crossed the 20th century down to our days, finding in Tarsi one of the most significant expressions of the Italian scenario. In the wake of traditional contiguity with figurative art, from Fluxus to Pop Art, the Senigallia-born musician has composed the music for Paolo Cotani, Mario Giacomelli, and Andy Warhol's exhibitions and collaborated with artists Marco Tirelli and Tullio Pericoli. He has participated as interpreter and composer in performances and installations presented in airports, galleries and contemporary art museums, such as MAXXI in Rome, MUSMA in Matera, Centro Arti Visive Pescheria in Pesaro and in other cult places of contemporary music, such as Spectrum in New York. In spite of his young age, his rich résumé includes a specialization in the composition of film soundtracks with the Oscar Award Luis Bacalov and top-level musical collaborations, such as the one with guitarist Paolo Tofani in the AREA Open Project. In 2015 he published "Furniture Music for New Primitives", a CD inspired in William S. Burroughs' writings and "Dream in a landscape" dedicated to John Cage and Marcel Duchamp, in collaboration with the electronic duo Fauve! Gegen A Rhino.
In order to catch some additional suggestions from such an original figure, we have had the following short conversation with him.
Paolo, we have tried to describe - with a high level of approximation (and poor success) - the genre of which you are a qualified member. Can we define it as avant-garde music? Minimalism? Musique d'ameublement or ambient music?
The references you have made are undoubtedly correct, although I would not define my music as 'avant-garde'. At least not in the strict meaning of this term. Although my work contains a long list of references to rock, post-ambient or repetitive music, such as jazz, it is an encounter between different styles that are light years away from the cross-over idea. I have no interest in those kinds of pastiche that borrow musical material from mixing different genres together. I would rather talk about 'avant pop'.
A few years ago we met you in front of a pipe organ, today we find you sitting at a Hammond organ. We know that your background is the typical academic training of a classical musician. How did you get to contemporary music?
The organ literature of the 20th century opened the doors to an extremely suggestive and fascinating world. I have always considered the organ as an instrument with practically endless timbre and expression possibilities, and my favourite authors have managed to create extraordinary sounds with it. I am thinking about Messiaen, Xenakis, Welmers, Hambraeus, Bolcom, and Sorabji's music, and also about John Zorn and Keith Jarrett' recordings, just to mention a few names. It's a shame that these instruments are almost completely missing in Italian concert halls, while they often fall apart in Italian churches.
Your career is marked by important results and great satisfactions also at international level. You have published several albums and collaborated with some top musicians. Which is your next short-term goal?
I have to say that I rarely feel satisfied, probably because there is no finishing line in this job. Personally, I always find something that can bring me into question again, if nothing else for the desire and the awareness that there is still a lot I can learn. Of course, I am very happy that Furniture Music for New Primitives was published in the POPtraits collection by Cramps Music and that the album is drawing the attention and esteem of those who have listened to it. Among them, I want to mention Miro Sassolini and the writer Monica Matticoli who have asked me to collaborate in a series of projects I have already started to work on. A piece recorded with the participation of bass player Gianni Maroccolo and composed with my contribution will be published soon. I'm very lucky, I know, I am working with some of my beloved musicians. Moreover, I was extremely pleased to find out that my music was chosen for a documentary film to be released soon, dedicated to artist Loreno Sguanci with Valerio Vergari's direction (Zeeva srl).
I bet the saying "Nemo propheta in patria" applies perfectly to you. Was it difficult to make yourself known and appreciated in a special musical genre in such a small geographical location as the Marches Region?
Potentially speaking, the Marches could become the centre of a much wider cultural navel, also because today we can all have a more cosmopolitan vision. We simply have to ask ourselves a question: what commitments are we ready to take? And what are we going to remember the administrators of our cities and territories for? Unfortunately, many young people decide to leave our country and settle abroad after their studies. I stay here because I want to build something that can have solid local roots. The ones who should leave are those who manage the commonwealth putting their personal and patronage interests before the rights of the general public. I have already given my little contribution by organizing two editions of a contemporary event that has put the very small host town under the national spotlight. Culture for Culture' sake is wrong; culture is the expression of a social fabric, of a confrontation moment. There is no future without culture.
And now the customary question of our Blog, what is your relation with precision?
Achieving precision is essential, but precision is not enough by itself. It must coexist with the unexpected, the irregular, and the surprise. Only in this way can it be an essential characteristic of authentic beauty.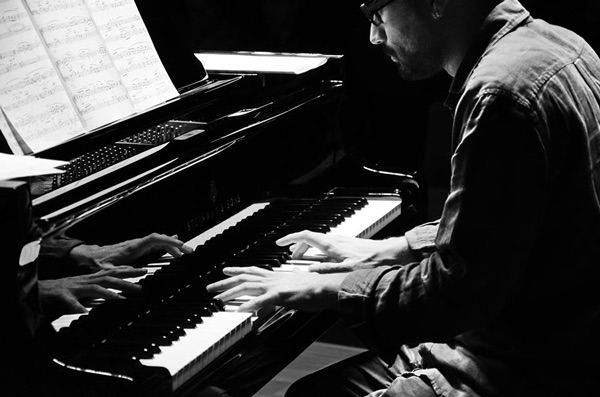 Paolo Tarsi (ph Marco Mandolini)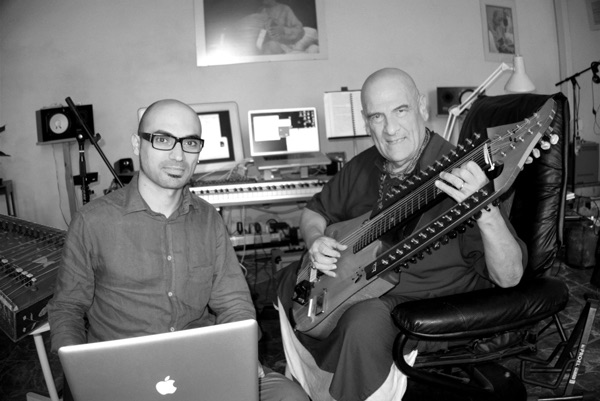 Paolo Tarsi, Paolo Tofani (AREA Open Project)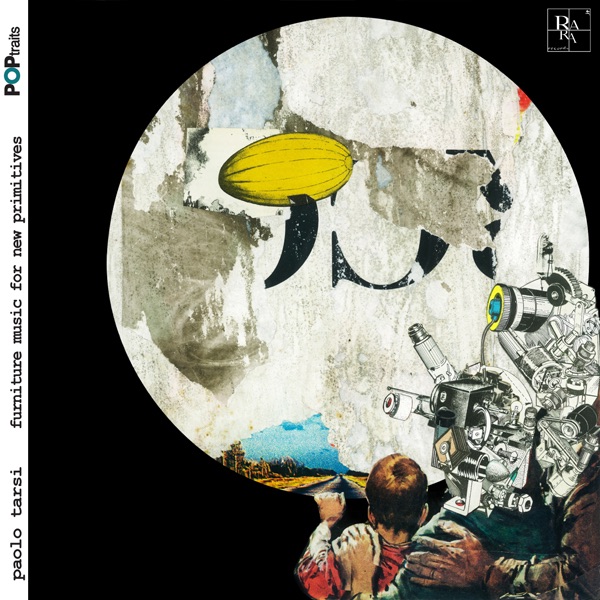 Paolo Tarsi - Furniture music for new primitives (cover)
back
SUBSCRIBE TO OUR NEWSLETTER